Keune Silver vs Blonde Savior: Which one should I use to maintain my blonde hair?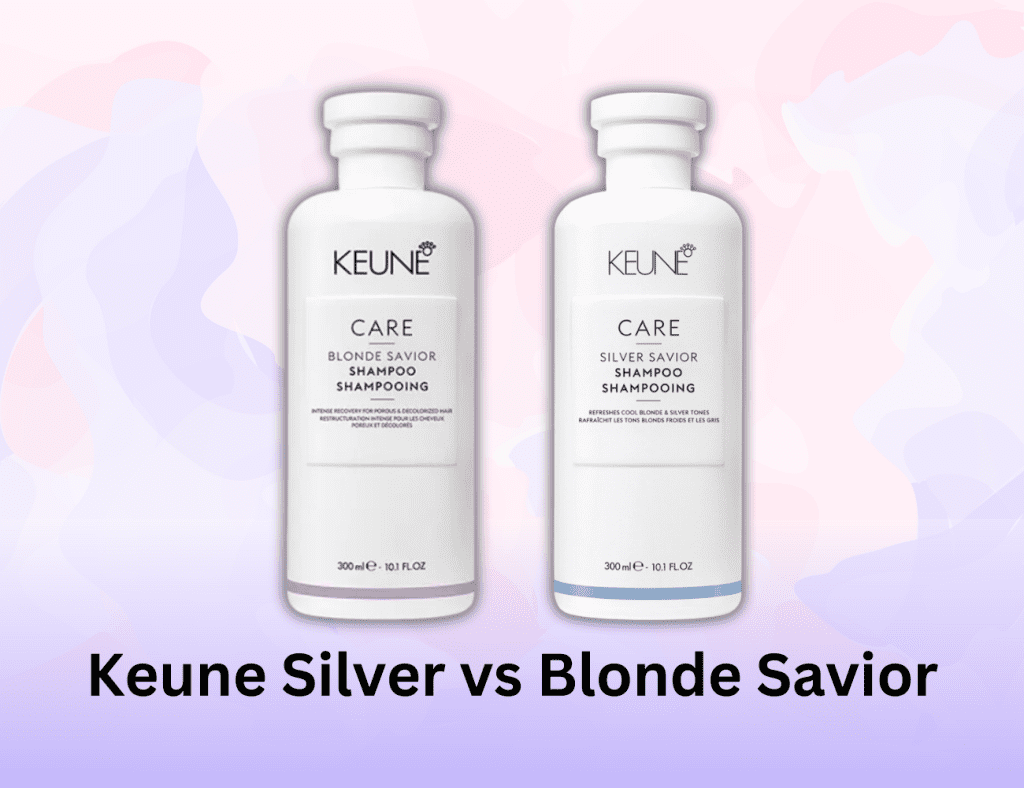 Keune Silver vs Blonde Savior: When it comes to haircare, not all products 'blonde' products are created for toning only. This brand is synonymous with quality and innovation, offers two distinctive ranges designed to address the two main concerns that blondies face: Brassiness and Damage.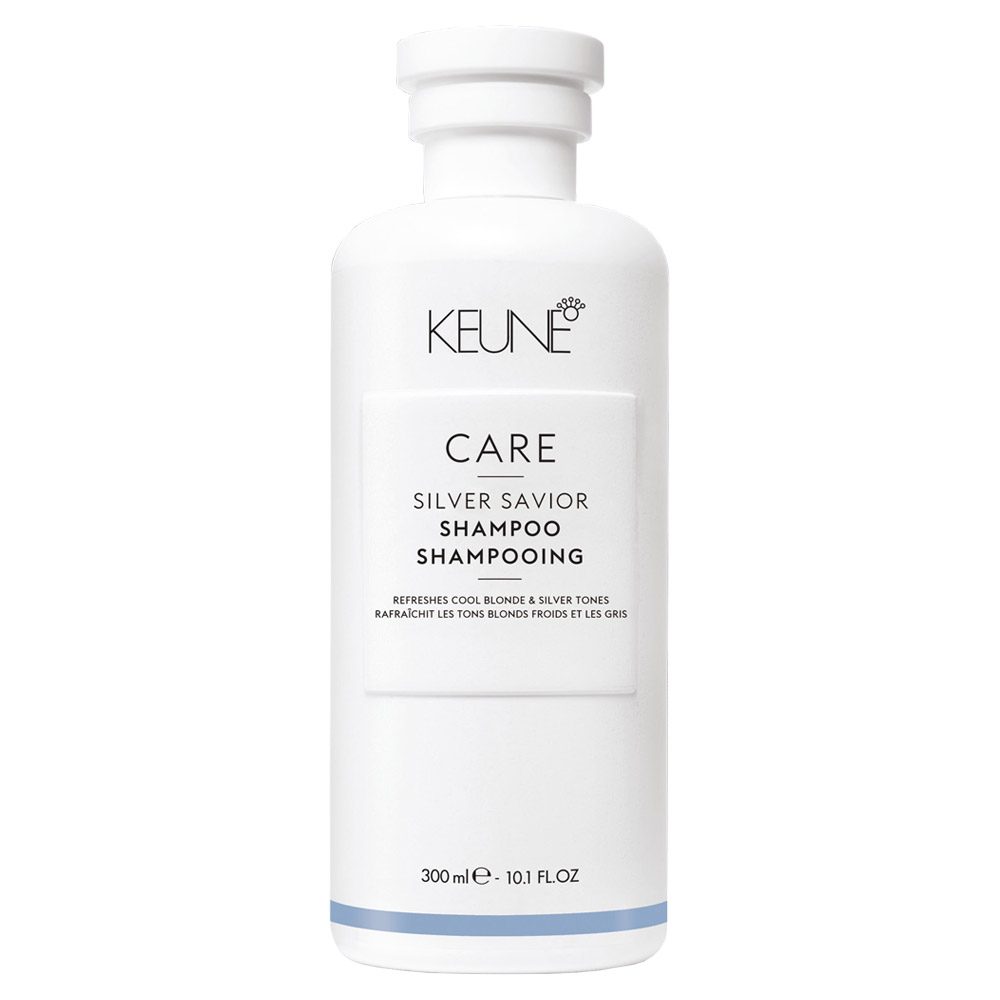 Who's It For: The Keune purple shampoo is for silver and grey hair. Keune developed their Silver Savior range to be your tone savior, ensuring your hair stays vibrant and cool with zero brassiness.
Banishing Warm Tones: Unwanted warm tones in silver or blonde hair can be a buzzkill. This range employs violet pigments that work like magic to neutralize these tones, leaving your hair looking cool and sophisticated.
The Power of Violet Infusion Technology: Keune has armed this range with the Violet Infusion Technology, which means your hair gets a boost of essential minerals along with the coolness of violet pigments.
Platinum, Cool Blonde, Grey, and White Hair Delight: If you have platinum, cool blonde, grey, or white hair, Silver Savior is tailored to elevate your haircare routine. Furthermore, it protects your unique hair colour, as well as also adding enviable volume.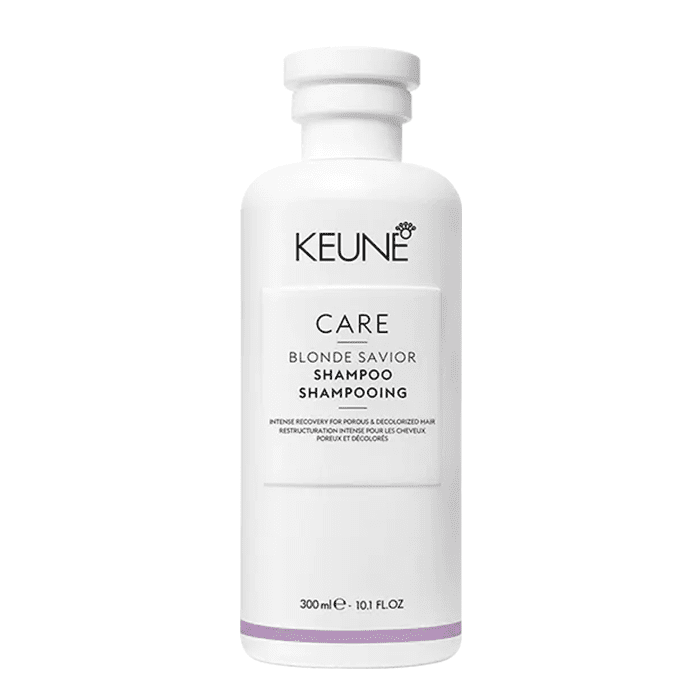 Who's It For? This range is a perfect match for compromised, sensitized, or decolourized hair. If your lifestyle has put your hair through the wringer – whether it's due to colouring, heat styling, or chemical treatments – Blonde Savior is your remedy. Long-term blondes, and even those who have pushed their hair's limits, can revel in the intense care it provides.
Bond Building Properties: Constant colouring, styling, and environmental factors can compromise your hair's structure. Keune Blonde Savior steps in with its bond-building properties, helping to mend and fortify your locks from within.
Intense Conditioning and Hydration: Blondes often battle dryness and brittleness. Keune Blonde Savior's supercharged formula not only conditions but also hydrates your hair intensely, leaving it softer and more manageable.
Revitalization at Its Best: If your hair feels tired and lifeless, the revitalizing touch of this range can breathe new life into it. Say goodbye to dullness and hello to vibrant, revived tresses.
Choosing Your Savior: Blonde or Silver?
In the end, the choice between Keune Blonde Savior and Silver Savior boils down to your hair's needs and your desired outcome. If you're a blonde who craves strength, resilience, and revitalization, the Blonde Savior range is your partner in crime. On the other hand, if you're flaunting silver, grey, or white locks and want to maintain their stunning cool tones, Silver Savior is the answer.
Discover the ultimate haircare essentials to keep your Keune hair color looking fresh and vibrant.
See similar:
How To Choose The Best Keune Products
Discover The Benefits of Keune So Pure Products
How To Maintain Hair Colour For Longer