The Scalp Clinix range from Schwarzkopf just landed. The Fibre Clinix collection is expanded with this new range of fully customisable scalp care products designed for salon or at-home use.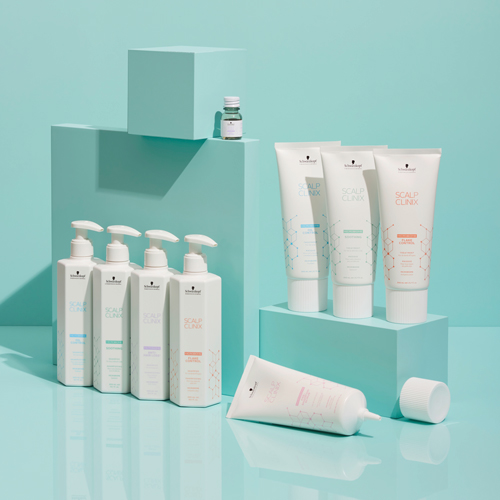 Scalp Clinix – the Perfect Base for Beautiful Hair
Are you dreaming of healthy and vibrant locks? It's time to think beyond hair! Whether you admit it or not, most of you might have neglected scalp care as part of your haircare regime. It is time to change all that with the arrival of the Scalp Clinix range from Schwarzkopf.
In recent years, there has been a growing awareness of the importance of scalp care. More people now realise that you must begin with a healthy scalp for happy hair to thrive. But just like the skin, your approach to scalp care is not a one-size-fits-all approach. There are various scalp issues that women and men face, so the approach should be treated differently, too.
When the scalp is out of balance, such as when it produces too much sebum or is too dry, it manifests in your hair. If you have hair issues, it's time to look at the scalp for answers.
Schwarzkopf Professional has developed a fully customisable range that understands the different scalp issues one might face. This professional range, an extension of the Fibre Clinix range, allows you to care for your hair and scalp holistically!
What's with the Scalp Clinic Range?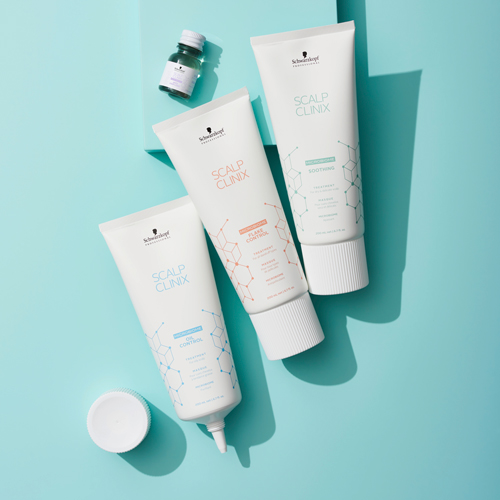 The Scalp Clinix range is the most advanced scalp care system currently available. This product is initially exclusive to salons but can also be incorporated into your at-home care and maintenance for a healthy scalp.
All products from the range are formulated using the microbiome active technology that aims to re-balance the scalp. This is derived from the Biotic Technology that combines Japanese fermented ingredients, edelweiss extract, and microbiome active to ensure you have the right amount of good and bad microbes. This ensures that your scalp is in its proper state to keep it moisturised, calm, and soothed.
Since it is likened to skincare in its approach, you will also find similar ingredients used in skincare. The goal is to address the specific reasons for the scalp issues to restore it to life and make your hair look vibrant. Some of the most common scalp conditions that one could face include dandruff, psoriasis, dermatitis, and eczema. Oily scalp is also pretty standard.
Scalp Cilnix for Specific Scalp Concerns
As mentioned earlier, the Scalp Clinix range is fully customisable to address your specific scalp concerns. There are several collections within this range to make that happen.
Soothing Regime
Who is it for? Dry and delicate scalps
It is formulated with Biotic Technology to restore balance in the moisture of your scalp while supporting its microbiome balance to prolong the effects of the product.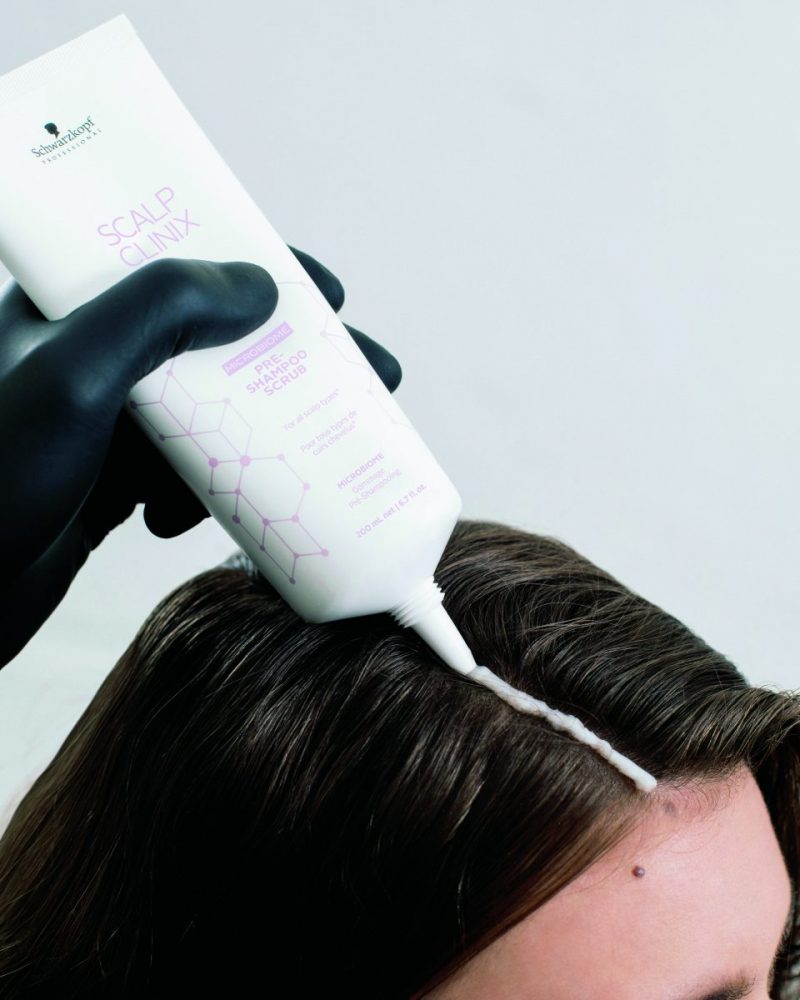 Oil Control Regime
Who is it for? Oily scalp
It is designed to cleanse the scalp to remove excess sebum deeply. It also helps to maintain balance in the microbiome of the scalp.
Flake Control Regime
Who is it for? Dandruff problems
it is designed to gently remove dandruff flakes and restore balance in the scalp to keep it healthy and less prone to dandruff.
Anti-Hair Loss Regime
Who is it for? Thinning hair
It is designed to promote blood circulation to the scalp to strengthen hair follicles that prevent hair loss.
Discover the most potent range from Schwarzkopf yet. Check out the Fibre Clinix and Scalp Clinix ranges if you are especially concerned about your scalp health.