Which Schwarzkopf Clean Bc Bonacure Range Should You Be Using?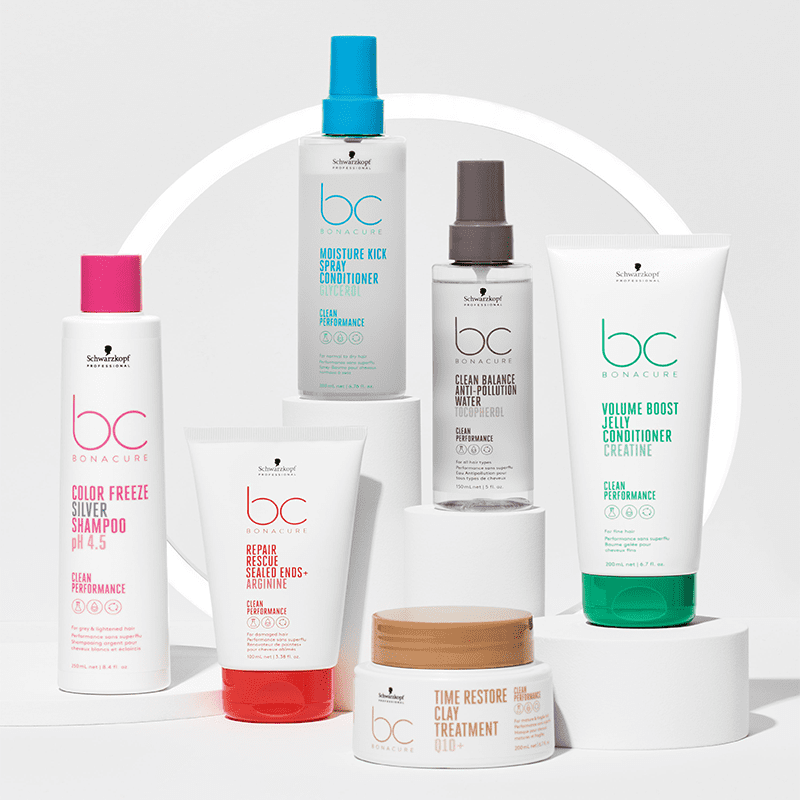 When delving into the world of professional hair care, one brand truly shines as a beacon of excellence and ingenuity: Schwarzkopf. Within their extensive catalogue of hair care products, the Schwarzkopf Clean BC Bonacure Ranges emerge as the most popular range that is suited for a multitude of hair needs. Below is a breakdown of the different ranges, who they are best suited for and what benefits they provide to your hair.
Whether your hair needs a boost of moisture, repair, age defying care, colour preservation, or volume enhancement, there's a special range to meet your needs. These products are designed to be mixed and matched to perfectly transform your hair, leaving it healthy, more beautiful, and full of lustre.
Explore the Schwarzkopf Clean Bc Bonacure Range at My Haircare & Beauty.
See similar:
– Mad About Waves: Holistic Care from Schwarzkopf
– Undone Summer Hairstyles with Schwarzkopf
– Scalp Clinix – Customised Scalp Care from Salon to Home
– Must-Have Treatments For Your Hair Type 2022
– Best Products for Frizz-Free Fun in the Sun