Showing
1 to 1 of
1 (1 Pages)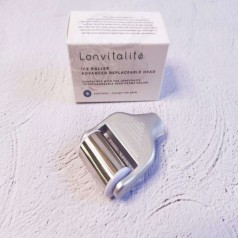 Showing
1 to 1 of
1 (1 Pages)
Lonvitalite is an Australian brand taking the world by storm with their innovative skincare products. They specialise in serum infused 24k gold eye and lip masks, collagen eye masks and an array of TGA Listed Derma Rollers.
Their best-selling Derma Rollers, otherwise known as micro needling have the option to be used on both the face and body, with various depths that are catered to areas such as thighs, buttocks, backs of arms, eyes and lips. Micro needling can be used to help with fine lines and wrinkles, pigmentation, uneven complexions, acne and acne scarring, cellulite and stretch marks.
They are favoured by makeup artists, celebrities, influencers and spas and soon you'll fall in love with them too. Discover their range now.